---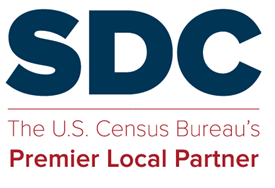 The Kentucky State Data Center (KSDC) is the state's lead agency in the U.S. Census Bureau's State Data Center Program and Kentucky's official clearinghouse for Census data.  The State Data Center program was initiated by the U.S. Census Bureau in 1978 in order to facilitate the dissemination of Census data to data users across the state and to provide a vehicle for user feedback to the Census Bureau. The Kentucky State Data Center is housed in the Department of Urban and Public Affairs in the College of Arts and Sciences at the University of Louisville.
KSDC's mission is to empower data users with comprehensive, accurate, and timely information.
The Kentucky State Data Center's Core Responsibilities are:
Program administration
Data dissemination
Data analysis and technical assistance
Promotion of Census Bureau products
Training and education
Assistance with Census operations
Participation in annual meeting
Census Quick Facts
Find frequently requested statistics for states, counties, and cities with population 5,000 or more.